If you've browsed our retail section before, you know that we stock some of Ottawa and surrounding area's tastiest pantry staples, grains and grocery items. We're always on the lookout for exciting brands who care as much about quality, locally sourced ingredients as we do and we've been lucky to find some wonderful new vendors that we're excited to share with you today!
Thirteen: A Social Enterprise
Thirteen is a social enterprise for youth under the umbrella of the Parkdale Food Centre in Ottawa ON. This year-long project that started with 13 teenagers in August 2015 is an entrepreneurial training program for teens aged 14-20. With the help and support of a team of mentors and volunteers, they are gaining valuable skills and knowledge for the future. All profits from the sale of 13 Soc Ent's spices and muesli will go toward their education or to starting their own business.
We're currently carrying Thirteen Social Enterprise's line of spices that includes the Pilau Masala, a Kenyan blend that's mild, warm and sweet, the Pili Pili, a Congolese spice mix that's hot and flavourful, the Xawaash, a Somali spice blend that's mild and wonderful with vegetables and seafood, and the Berbere that's fiery and packed with big, bold flavours. If you're looking to try some new flavours while helping our local youth succeed in business, come in and grab a few blends to try!
Jargon Preserves
Jargon Preserves, started by chef friends Mathieu Calder and Blake Williams, aims to create unique products made from locally sourced produce, and follows the growing season as it progresses from spring to fall. As well as creating a line of lip-puckering sauces and preserves, Jargon serves seasonal vegetable dishes and fried chicken from their 571 Gladstone take-out window (in the same kitchen as Pascales All Natural Ice Cream!). The Red Apron carries a variety of products from Jargon, and we serve a few of their hot sauces on our communal tables so you can give them a taste with your dine-in meal.
Creel and Gambrel
Hailing from Kingston, ON, Creel & Gambrel offers a variety of gourmet salumi and Barrel Aged Artisan Wine Vinegars to their retail patrons.  Remaining true to their original focus has ensured that the final client experience is a savory, flavorful, and mouth-watering encounter with each and every bite! We're currently carrying their Pepper Salami and the Cacciatore Sausages as well as the Barrel Aged Black Currant Vinegar. Come on by the shop to bring home a taste of locally produced salumi.

Stonetown Artisan Cheese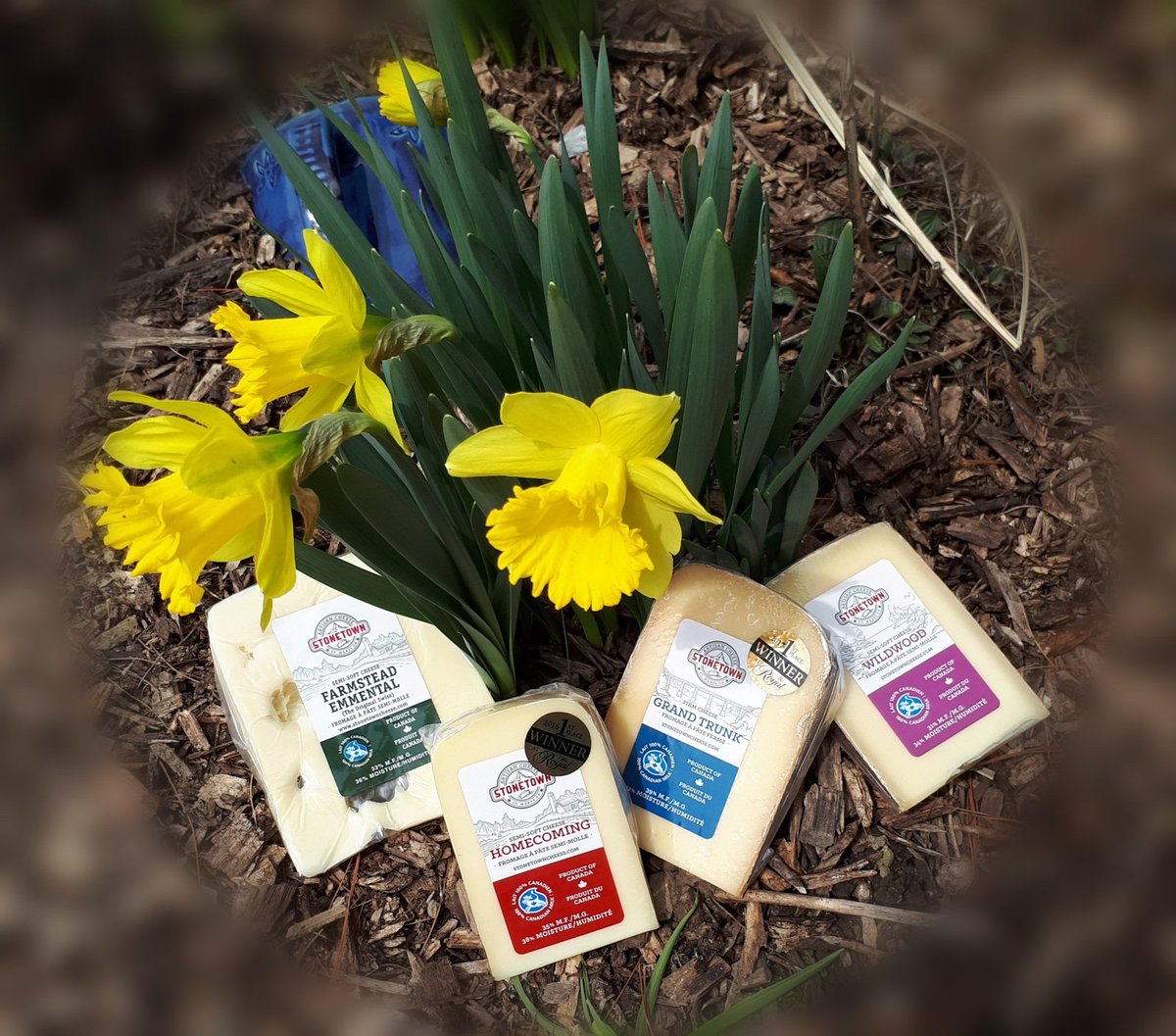 Stonetown Artisan Cheese is an on-farm cheese plant located in St. Marys, Ontario with handcrafted alpine-style cheese that is low in sodium and made with fresh whole cow's milk from the family farm. In order to obtain a great taste, the milk is unpasteurized and has no additives. This ensures that the cheese is pure and natural. Stonetown's cheese making process is very similar to how cheese has been made for centuries in the mountain dairies in the Swiss Alps. We're currently carrying the Wildwood, a Semi-soft cheese with natural zesty herbal flavour and the Capri Ella, a firm, smooth goat cheese with natural mild earthy flavour. Grab them in our dairy section at The Red Apron!
We're lucky to live in a region with such vast growing possibilities and we want to make sure we're supporting as many of our local producers as possible so they can continue to bring us new and exciting flavours grown right on our land!